Michael Shachor, Menes & Co. |
Law Offices
The Legal Staff
Michael Shachor, Menes & Co. | Law Offices
Michael Shachor
Founder,Partner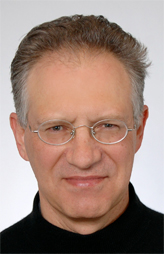 Born 1963, Tel Aviv, Israel. Admitted 1989, Israel. Education: Tel Aviv University (LL.B., 1988). Member: Israel Bar.
Michael was associated with Goldfarb, Levi, Eran & Co. until 1994. Founder and managing partner in Shinar, Shachor, Weissberger until 2004. In 2005 Michael has established and currently manages a litigation boutique firm Michael Shachor, Menes, & Co.

Mr. Michael Shachor, is an exceptional creative litigator, providing his clientele with professional services in complex commercial litigation, cross-border and Fraud associated litigation as well as additional commercial and corporate law services.
He specializes in strategic litigation counseling, while his unique expertise is in providing these services in cases involving Cross-Border aspects including Insolvency, Asset collection and Commercial Fraud and litigation optimization and efficiency. In his capacity as a strategic counselor, he advised inter alia, Mr. Nessim D. Gaon (Switzerland) including his international groups Aprofim and Noga, McDonald's, Fidelity Insurance Company, Estee Lauder, the Azrieli Group (of Canadian entrepreneur David Azrieli), The Israeli Allied Group, The British leading transponder producer- Pace Micro Technology (today part of ARRIS), as well as BIG Commercial Centers and Unitronics. He's also the global legal advisor of Mr. Balram Chainrai (Hong Kong).
Michael is an expert in Private International Law. He has extensive practice in international disputes including international arbitration courts as well as managing international disputes via domestic lawyers in foreign jurisdictions.
Michael chaired the Israeli Bar's Civil Procedure and Evidence committee.
Well known precedents in the Supreme Court (Israeli top legal instance), are registered under Michael's name, including, inter alia, in a few cases of McDonald's (Israel branch) vs. Bank Hapoalim and (McDonald's vs.) Ariel McDonald (Israeli-American top basketball star). Another precedent, well known in the legal community, is in the case of Mr. N. Gaon (Geneva) and Aprofim vs. State of Israel in multimillion case regarding a construction project.

Due to his solid reputation and experience, Michael was nominated as Lawyer of Confidence by the Swiss embassy, Tel-Aviv.

Languages: Hebrew and English.
Native spoken languages (staff): Hebrew, English, French, German.



Lawyer of Confidence -By appointment of the Embassy of Switzerland

Email: michaels@shachorlaw.com

Back
Developed By Studio Deckel | Best View at IE 6 800*600 | All Rights Reserved To Michael Shachor, Menes & Co. 2005