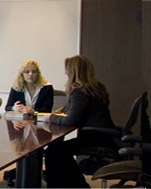 Michael Shachor, Menes & Co. |
Law Offices
Services
Michael Shachor, Menes & Co. | Law Offices

General Counseling
The firmís lawyers with their diverse experience accompany and assist companies (ranging from start-ups to international corporations) to grow and succeed. Our approach is to efficiently and effectively meet the clientís needs, business, industry, and challenges. The services include incorporation of foreign and domestic legal entities, financing, contract drafting and negotiation, corporate and governance issues, privacy and information security, outsourcing, employment matters, litigation and business disputes resolutions, mergers and acquisitions, strategic alliances and joint partnerships.

Real Estate
The firm represents clients in all aspects of real estate development, transactions and litigation. Our lawyers provide practical, effective and efficient advice to help clients meet their needs, objectives and business goals. Among the firmís clients are international and Israeli corporations and real estate entrepreneurs such as the Dankner Group owned by Delek controlled by the Isaac Tshuva and the Azrieli Group of David Azrieli. Our services include development, acquisition, disposition, leasing, financing and construction of industrial, commercial and residential real estate; real estate loan and partnership workouts, foreclosures and bankruptcies; The firm has unique experience and expertise in all types of litigation involving real estate

Intellectual Property Litigation
The firm has extensive experience in Intellectual Property Litigation in various areas, including trademarks, copyrights, trade secret protection, unfair competition, false advertising, and defamation, publicity and privacy issues.
1 [2] 3
Developed By Studio Deckel | Best View at IE 6 800*600 | All Rights Reserved To Michael Shachor, Menes & Co. 2005